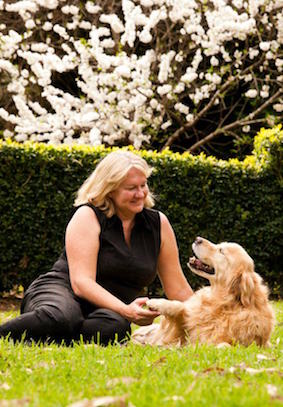 Yellowfetch is owned by Kelly Lynch and Samantha Lynch.
We are a small kennel of Golden Retrievers and Pointers located in the Hills District of Sydney. In the past we have been involved in obedience and field work with our Goldens, achieving several obedience titles and even a dual champion (in obedience and confirmation). These days we concentrate solely on confirmation. We have had consistent success at Royal's, Specialties and National's, as well as multiple Best In Shows at All Breeds Championship Show's.
We are home to five Grand Champions and over 30 Champions.
MBIS and MBISS Grand Champion Yellowfetch As You Do. "Azzi".
BIS and RUBIS/S Grand Champion Yellowfetch As You Will. "Wilbur"
Owned by Skye Stephens.
BIS and RUBIS/S Grand Champion Yellowfetch Whatz it to you. "Gidget"
Owned by skye stephens.
BIS Grand Champion Yellowfetch Little Wonder. "Wonder"
MBIS Grand Champion Barragan Girgio Armani. "Chocky"
Owned by Kelly & Samantha Lynch and Skye Stephans.
Puppies and Breeding: Our breeding stock holds hip/elbow/eye and heart certificates.
We occasionally have puppies available for purchase and our stud dogs are available to approved bitches.
Please contact us for further information.